Someone Is in Trouble When...
Yes, they messed up. They have done it for a long time, but this time they got caught.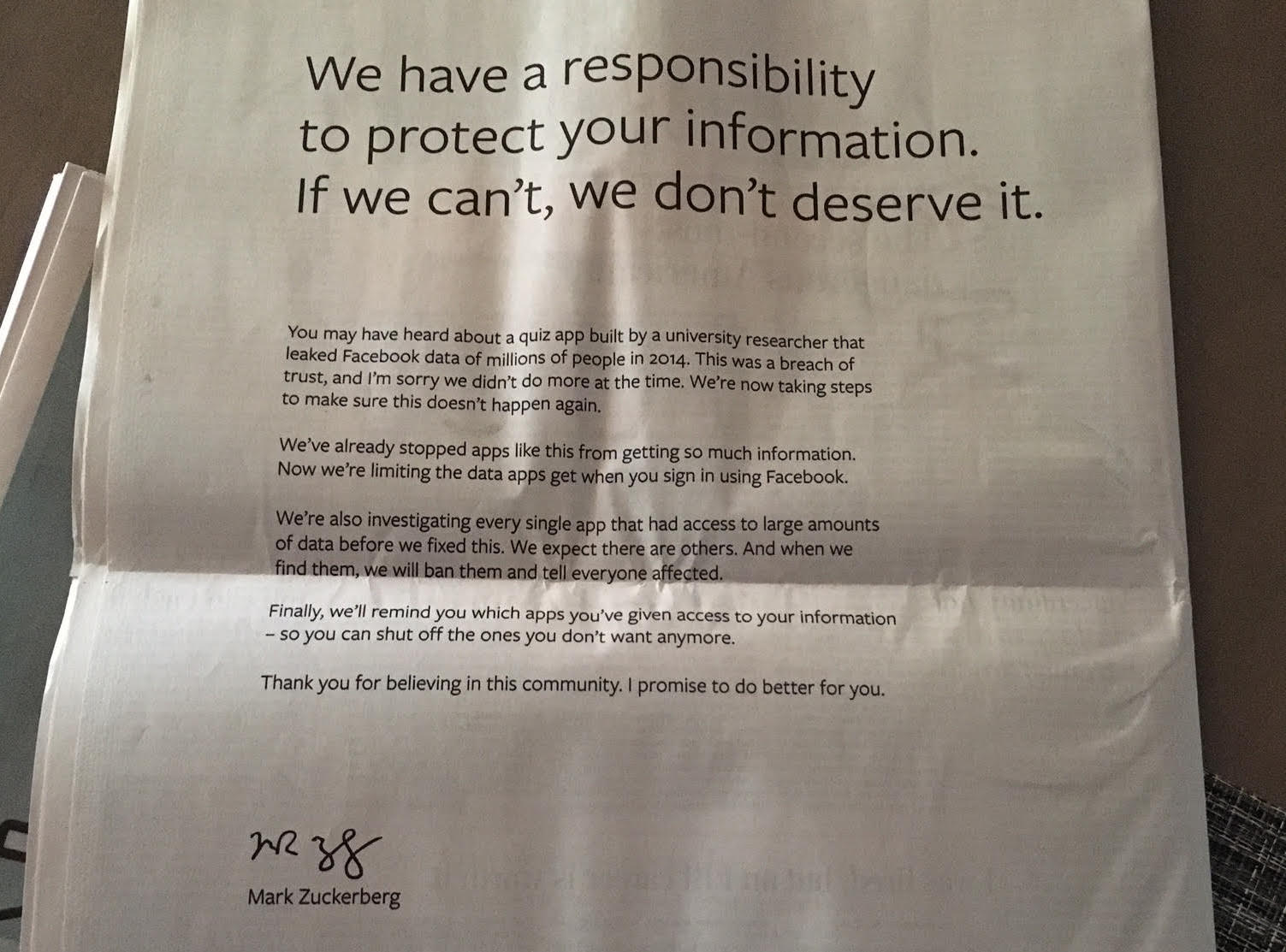 You know a company is in trouble when they have to take a full page advertisement on several major newspapers in the U.S., and the U.K., with an apology from their chief. Facebook's Mark Zuckerberg did just that.
§